Former Major League Baseball Player, Author, Motivational Speaker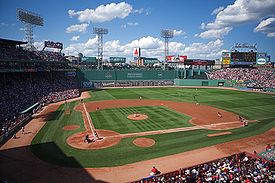 A motivational and entertaining speaker, ideal for business and corporate events, Skip Lockwood has addressed a wide range of audiences and entertained them with personal on-the-field stories sprinkled with humor and messages of leadership and perseverance.
In 1964, straight out of high school as the unanimous #1 pick in the country, Skip Lockwood signed a big league contract with Charlie O. Finley of the Kansas City A's and over the next 18 years fulfilled a little boy's dream of playing America's Game in three decades…along side Hall of Famers Nolan Ryan, Tom Seaver, Carlton Fisk, Frank Robinson, Willie Mays, and Satchel Page. Skip played with the Kansas City Athletics, the Seattle Pilots, the Milwaukee Brewers, the California Angels, the New York Mets and the Boston Red Sox.

In 1975, Skip became a Met and it was in New York that he truly blossomed as a reliever. His 1975 -78 seasons are some of the best a Mets reliever has ever had. He struck out a batter per inning, saved 41 games and had an ERA of 2.74. Skip was voted to be the Rolaids Relief award winner three consecutive years with NY Mets. In 1990 Skip was voted by Mets fans as their All Time Favorite Right Handed Reliever.

In 1980, Skip signed as the first-ever free agent with the Boston Red Sox going 3-1 but giving way to a nagging shoulder injury that eventfully forced his retirement. Highlights include : 420 appearances, 1236 innings, 829 strikeouts, 69 saves, and a 3.55 ERA.
At the conclusion of his successful baseball career Skip enrolled at the Sloan School at MIT. He graduated with an MBA in 1983, one of the few MIT graduates who have played Major League baseball. He also has a Masters degree from Fairfield University and BS from Emerson College.